Key point of lithium-ion battery : coating technique
2022.07
---
More and more people use 3C products and electric vehicle, it drives Lithium-ion batteries industry growing up fast. Lithium-ion batteries has high volume energy density and weight energy density (refer to figure 1.), without toxic chemicals, such as cadmium, nickel, mercury etc., light and environmental friendly, it completely meets customers requirement.
Refer to figure 2 from IDTech Ex, we can see the astonishing growing up trend of Lithium-ion batteries, based on some statistics and forecast, in 2025, Lithium-ion batteries market size will reach at least US $50 billion, some people even say the market size will be over US $100 billion, and the market size is keeping growing up, more and more companies involve this industry.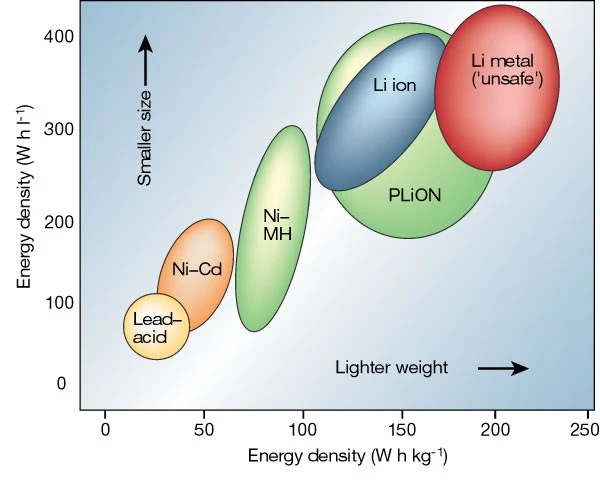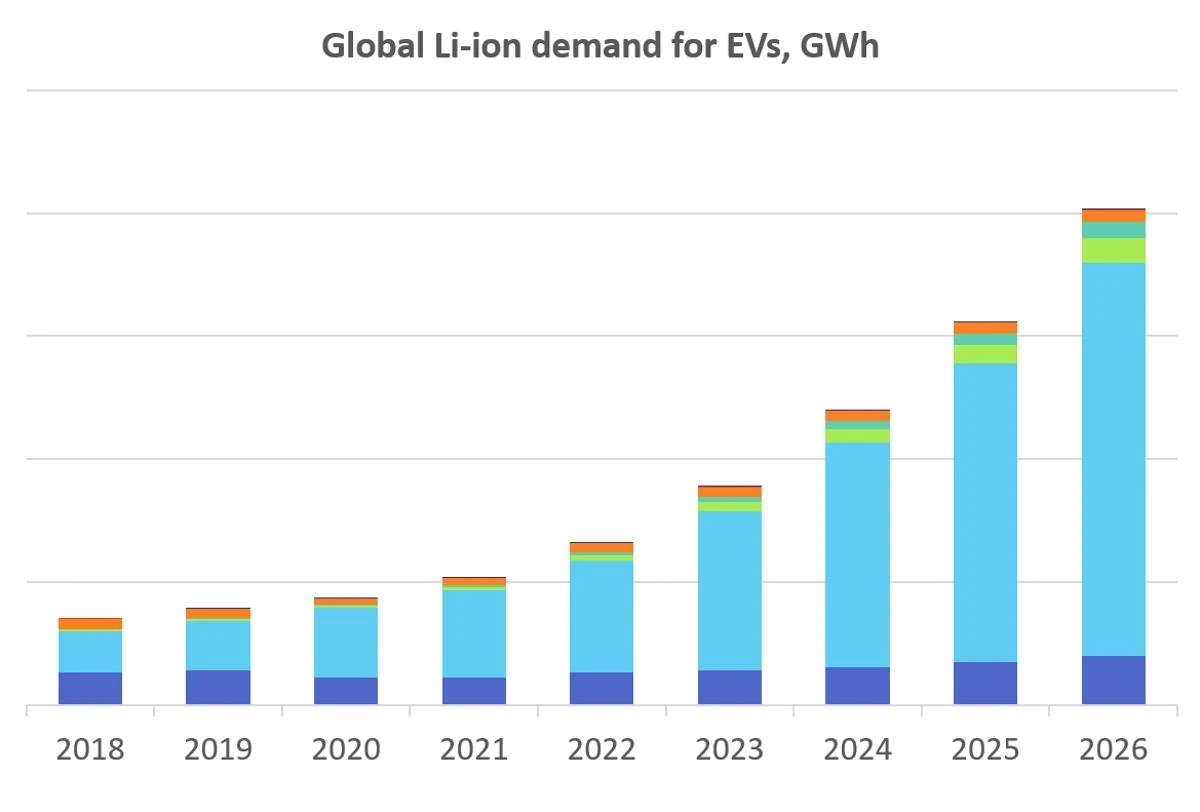 Main component of Lithium-ion batteries are positive electrode slurry, negative electrode slurry, isolation film and electrolyte, the main process are slurry preparation, coating, winding, package and test. (refer to figure 3 for details). In the front process, the main and key point is how to coating evenly positive or negative electrode slurry on positive or negative copper foil.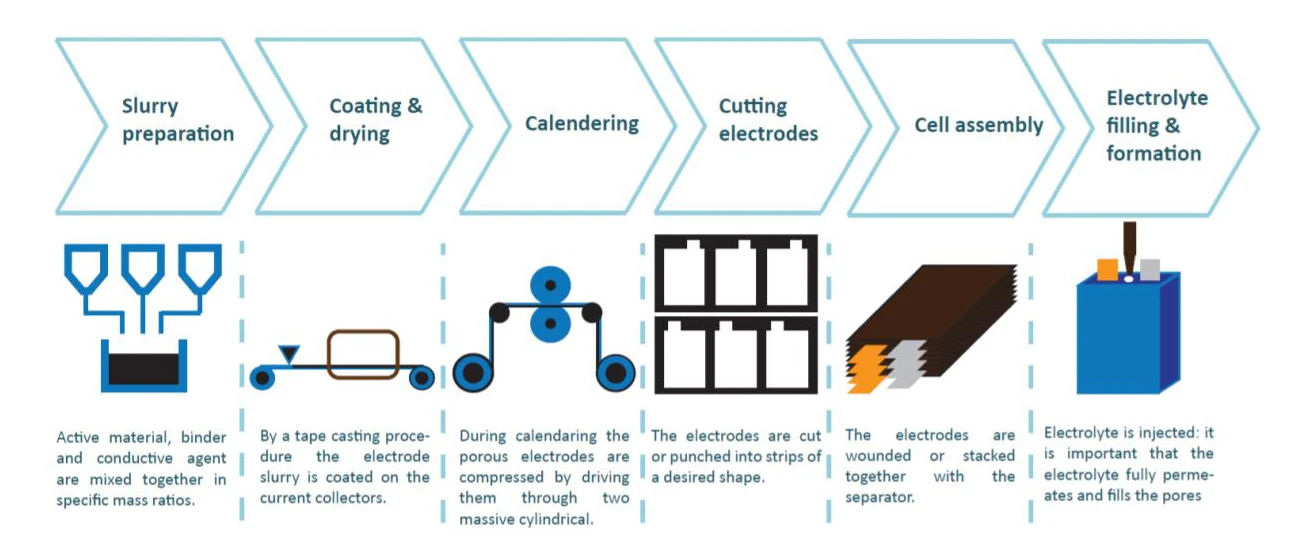 In early stage, most coating way is called Comma (refer to figure 4), or self-metering coating operating, people like it, due to it is easy to operate and low cost of equipment, but it is difficult to control the coating thickness evenly, caused of different fluid properties, called coating edge effct. Another problem is open storage tank, solvent is volatile easier, it makes voscity of slurry be not uniform, slow coating speed and both coating at the same time is not available.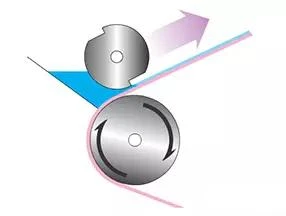 GMA research and develop slot die for many years, via CAE simulation system optimizes the channel design of slot die, considering different slurry properties (vicosity and shar rate), produciton condition etc., GMA provides various of slot die for meeting customer requirement, at the same time, based on 30-year processing experience, we take solvent resistance alloy steel for making slot die, super mirror surface polish and fine grinding processing and other customized slot die. currently, more and more people prefer to use slot die, also called pre-metered coating, refere to figure 5, to optimize coating quality.
Slot die is the best solution to all problem of comma, according to capacity and base material line speed, operator can set the coating thickness before coating, it is easy to get evenly thickness, the closed storage tank without pollution, avoid from solvent volatilization, make viscosity stable, it is easy to make uniform coating thickness, more further, even under high line speed (over 20m/min) both side coating is available.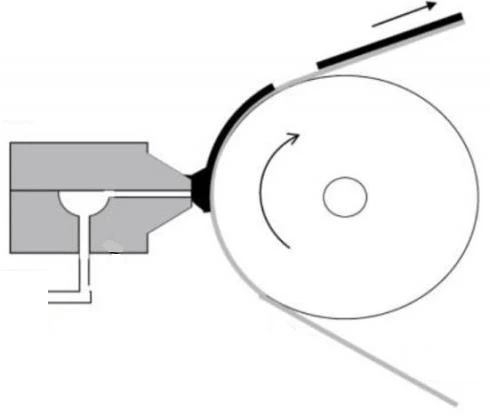 GMA is not only to provide slot die, also provide coating station, ultra-precision adhesive wheel with extremely tolarance (roundness 2um ) for thinner coating, ultra-precision bearing for eliminating the vibration of roller turning; special cleaning device for removing foreign matter on roller surface, to avoid from defect of coating layer, meanwhile, avoid from slot die lip demage caused by foreign matter.
Besides equipment, GMA team also provide unique technology support for improving and optimizing customer existing coating processing, from equipment to operation, GMA provides competely technical service.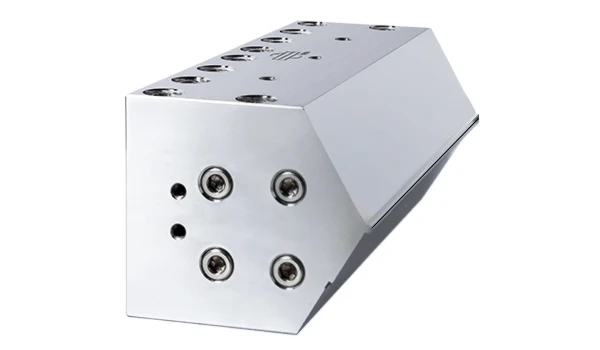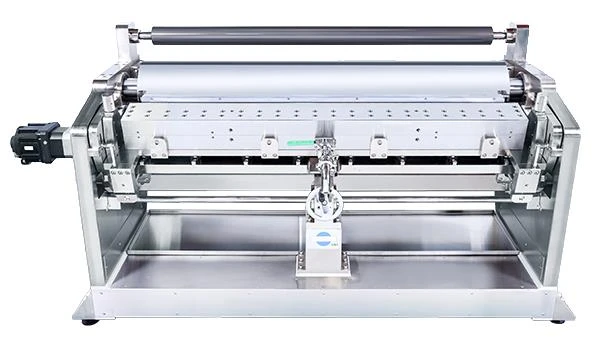 in 1991, Lithium-ion batteries came out the whole world, John Goodenough, named father of lithium-ion batteries, winner of Nobel Prize in Chemistry in 2019, said: "Lithium-ion batteries have revolutionized our lives and are used in everything." Saving energy and environmental friendly issue makes lithium-ion batteries market more blooming, it means that more and more competitors and changes will show up, under this situation, the people who have more key point of technology will be the winner.
Reference information:
(1)Tarascon J. M.; Armand M. (2001), Issues and challenges facing rechargeable lithium batteries. Nature, 414(6861), 359-367.
(2)A. Holland, J. Edmondson, L. Gear, D. Wyatt,P. Harrop,Lithium-ion Batteries for Electric Vehicles 2021-2031
(3) J. Smekens, R. Gopalakrishnan, N.V. Steen, N. Omar, O. Hegazy, A. Hubin, J.V. Mierlo (2016), Influence of Electrode Density on the Performance of Li-Ion Batteries: Experimental and Simulation Results. Energies, 2016, 9, 16.