About GMA: Global Machinery Association
Founded in 1989, the GMA Machinery Enterprise Co., Ltd. (GMA), an R&D team composed of senior design engineers and technicians with decade's strong experience in sheet and film extrusion equipment and auxiliary parts, has been devoted to providing custom products based on customer requirements. With 30 years of continuous efforts, it is the leaders in Taiwan's extrusion die industry.
Based on comprehensive processing equipment and an excellent professional team, GMA is able to exercise strict quality control throughout the whole in-house process from product design, manufacturing, assembling and inspection which, in turn, has earned customers' continuous recognition and praise.
GMA has deployed more than 30 equipment: including advanced CNC machine tools, Computer Aided Engineering (CAE) and 3D 4-axis CAD/CAM software and hardware to fully satisfy customer product requirements.
Devoted to the vision of quality, professionalism and customer care, efficiency and integrity and service, GMA is now marketing to the world and with products selling in scores of overseas markets including: Britain, Italy, Finland, Turkey, Pakistan, Iran, Russia, America, Brazil, Argentina, Japan, South Korea, Malaysia, Thailand and China.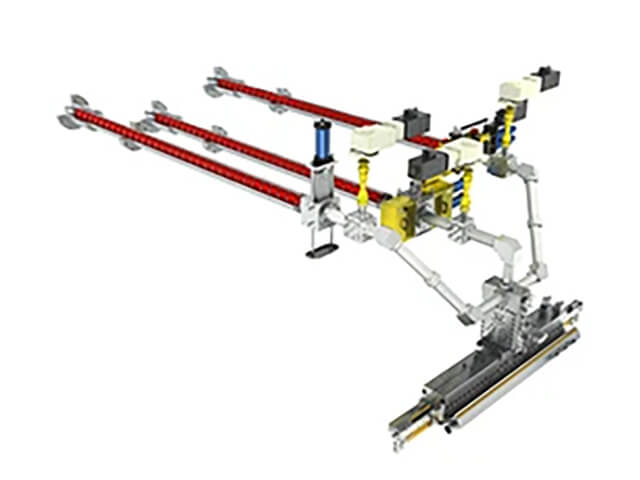 1989
GMA founded and engaged in Extrusion Die design and manufacturing
1990
Engaged in the design and manufacture of extrusion Die for sheet and film.
Contracted with couple of professional masters and doctors in the R&D team
1991
Enlarged plant scale for capacity extension at Wuqi, Taichung
1995
Enhanced professional image
Build up reputation of quality products
1998
Co-extrusion Die for Multi-layer film launched.
Co-extrusion feedblock launched.
1999
2130 mm PC hollow sheet die developed successfully and earned patents awarded by a couple of states.
2000
Adopt CAE exclusive simulation software
Enhance GMA's R&D capabilities
2002
Multi-national cooperation with Europe Company for special multi-layer auto Die marketing
2003
TPU exclusive Extrusion Die launched.
EVA exclusive Extrusion Die launched.
2004
Develop exclusive extrusion Die and auxiliary parts for making over 100-layers product.
2006
Step in optics relevant industries.
2008
Set up precision tooling plant to develop high precision coating slot die.
2010
Multi-national cooperation with Japanese company for precision chrome-plating plant.
2011
Acquired multiple product structure patents which exemplifies GMA's outstanding R&D and design capacity
2012
Set up super-precision machine tools.
2013
Adopt 3D visual flow field simulation system for improved product development and manufacturing capacity.
2014
Customers from developed countries set GMA as their exclusive optical product extrusion die supplier.
2016
With outstanding products, GMA is now a global brand with good reputation and confidence worthy partner.
2020
GMA is one member of national epidemic prevention team, get the praise of President Tsai ing-wen and be awarded certificate of merit for national epidemic prevention contribution by TAMI (Taiwan Association of Machinery).
2021
GMA is awarded Outstanding Enterprise of Taiwan Yu Shan Award prize.
High quality assurance

Our top notch quality is competitive with well-known manufacturer in Europe. We introduce advanced inspection equipment to decrease the emergence of flow marks.

Customization

Provide multi-layer extrusion machines and various components to meet comprehensive customer requirements.

Moldflow analysis

Design suitable manifolds with material examination and professional analysis system.

In-house integration systems

The entire process, from design to manufacture and assembly is completed in our factory.

Private plating factory

Adopt Japanese plating technologies and German medicament for quality assurance.

Competitive price

Competitive price with high quality.

Quick delivery

Provide shorter delivery time with effective and flexible production management.

Professional maintenance

Equip with the professional maintaining abilities to solve problems and further modify machines without the restriction of different brands.
Services

Outstanding capacity of design
Our team takes requirements of customers as priority and is able to customize products. Our factory equipped with advanced devices to meet changeable requirements of market.

Maintenance service for any brands
The professional technicians are able to solve any problems of machine without the restriction of different brands. Further, they can help customers to modify their own machines. We service dies, gear pumps and screen changers with no limitation of brand.

Collaboration project
The professional designing team would like to accept any proposals and collaborate with customers to bring the win-win result in the future.