Are you looking for the way to make perfect multi layers? Let GMA multi-manifold extrusion die help you to achieve it.
2022.06
---
For meeting fast change and more different requirement from plastic market, the plastic industry chain is adjusting strategy in past decade, Suppliers offer more modified polymer, state-of-the-art technology, optimize machines and processing for updating production efficiency.
For a long time, combining several polymer product is main trend in the market, but it is not easy to combine different polymer in production, many factors may influence the result, each polymer with different property, working temperature, how to find the key point to make perfect combination, it is an endless technology.
GMA provide two way for customers to make multi layers products, one is extrusion die with feedblock , most customer know this way, another way is multi-manifold extrusion die . Literal meaning of "multi-manifold extrusion die"is one extrusion die with two or three inner chambers, two to five different properties polymers enter to extrusion die at the same time, then combine in the landing area to form prefect and flat multi layers structure, then flow out from lip.

What is multi-manifold die suitable for? First, the difference of working temperature of each polymer over 20 degree, second, required clear and high quality of multi layers structure. Third, big difference (over 3 times)of flow speed of each polymer.
The advantage of GMA multi-manifold die
1.Provided multi channels for making 2 to 5 layers, to meet customer requirement
2.Independent geometry manifold design provides the best co-extrusion interface.
3.Each channel equips with restrictor bar, it can adjust individually to overcome big difference of viscosity and flow rate.
4.There are special design of heat insulation, ensure different polymer with different working temperature to not influence polymer combination.
5.Precision adjusting bolts are suitable for high quality product that is with small tolerance, meanwhile, ensure the structure is clear and perfect.
6.Customized for auto-control is available, it is can be applied on long time production to control thickness well and improve production and quality, save cost.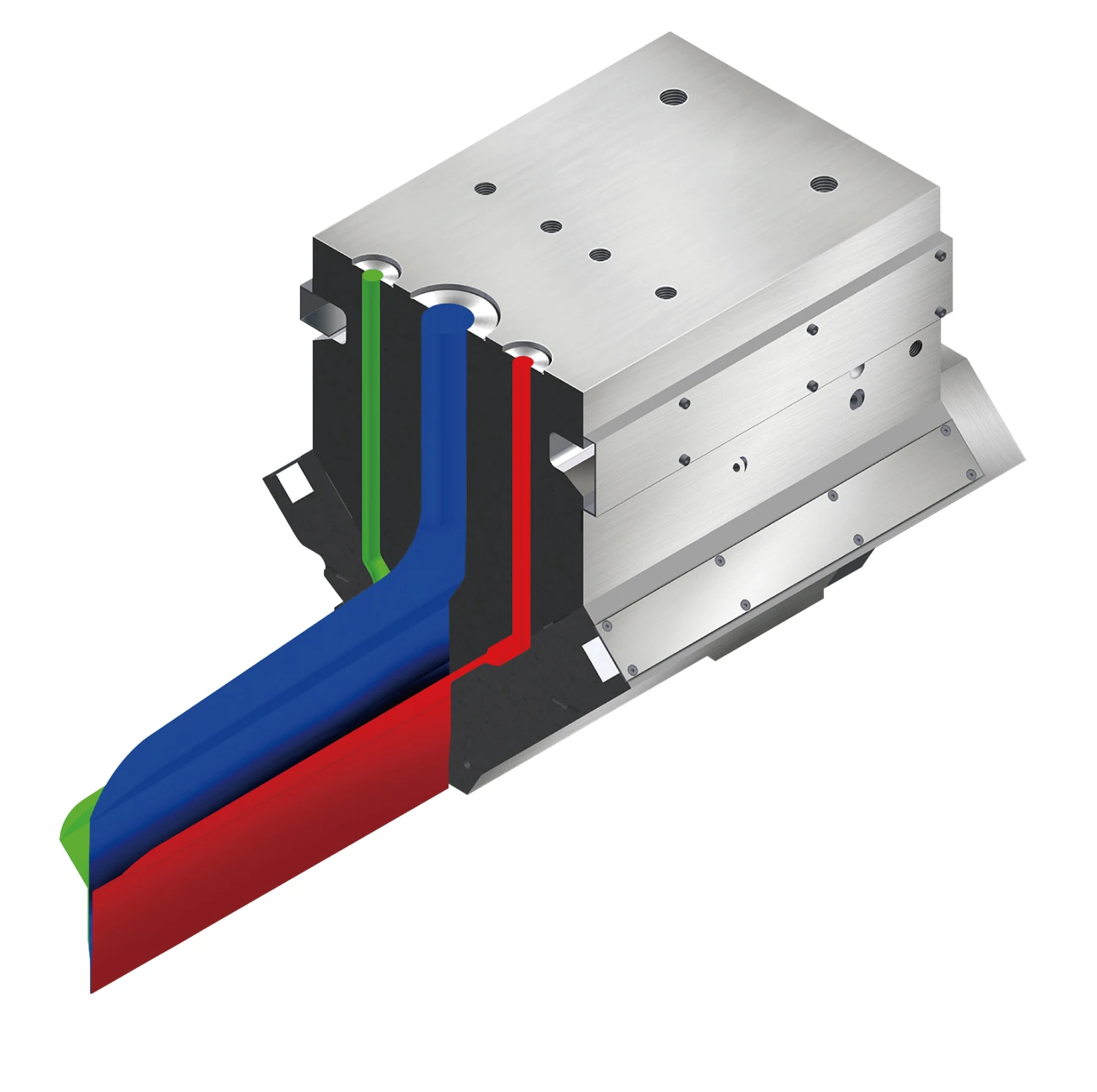 In the past over 20 years, GMA take advanced CAE simulation system for updating design and technology, no matter for mono polymer or multi polymer combination, customer provide property of polymer, working condition etc., via CAE simulation software, and GMA team analysis to provide customer the suitable channel design option, plus GMA over 30-years manufacturing experience, continuous innovation to help customer to develop more new products.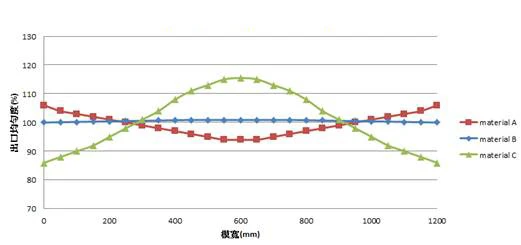 Different polymer with different property, from simulation, we can see different flow speed.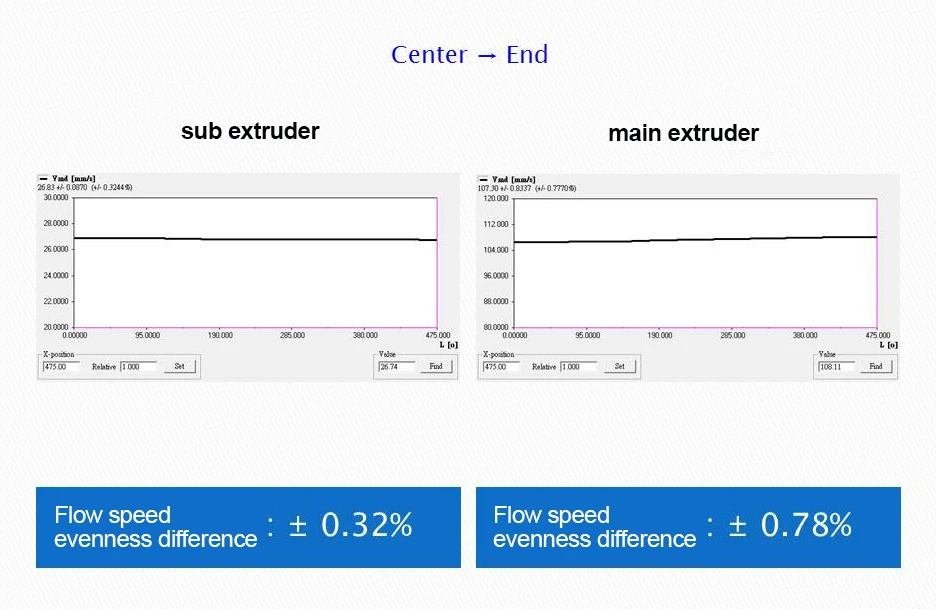 GMA multi-manifold die , via individual chamber and channel design, make evenness difference of different polymer be closer.