The base of innovation-customized service
2022.11
---
When consumer have more requirement, producer will try their best, such like change formula, improve processing etc., to provide more new products to meet consumer demand, at the same time, these change can't increase too much cost.
To producer, what they concern most of developing products is how to find suitable equipment for production, for creating different product, customized equipment is needed.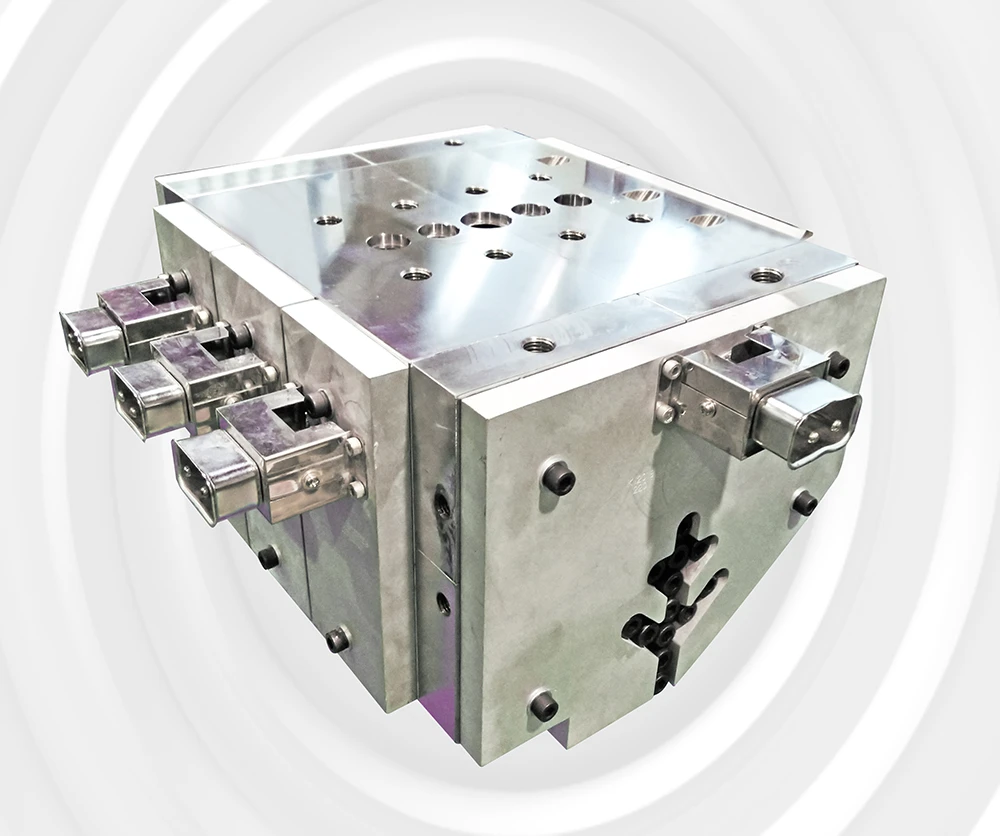 Compared with making standard specification equipment, customized equipment must take higher cost, this is the reason why most machinery companies are not willing to provide this service, customized product is high cost without reasonable return investment.
Extrusion die is the essential device for taking shape of extrusion line, in past decade, we received more and more customized die order, why customer choice GMA? they see our good processing ability and trust us we can solve most problem on processing. From design to processing, due to GMA can finish die in-house, this is absolutely advantage to customer, they don't need to worry the gap with designer and processing, they don't take time to communicate several suppliers, they discuss with GMA team and they can get the customized goods that they want. For meeting customer demand, GMA can change design, processing way even steel.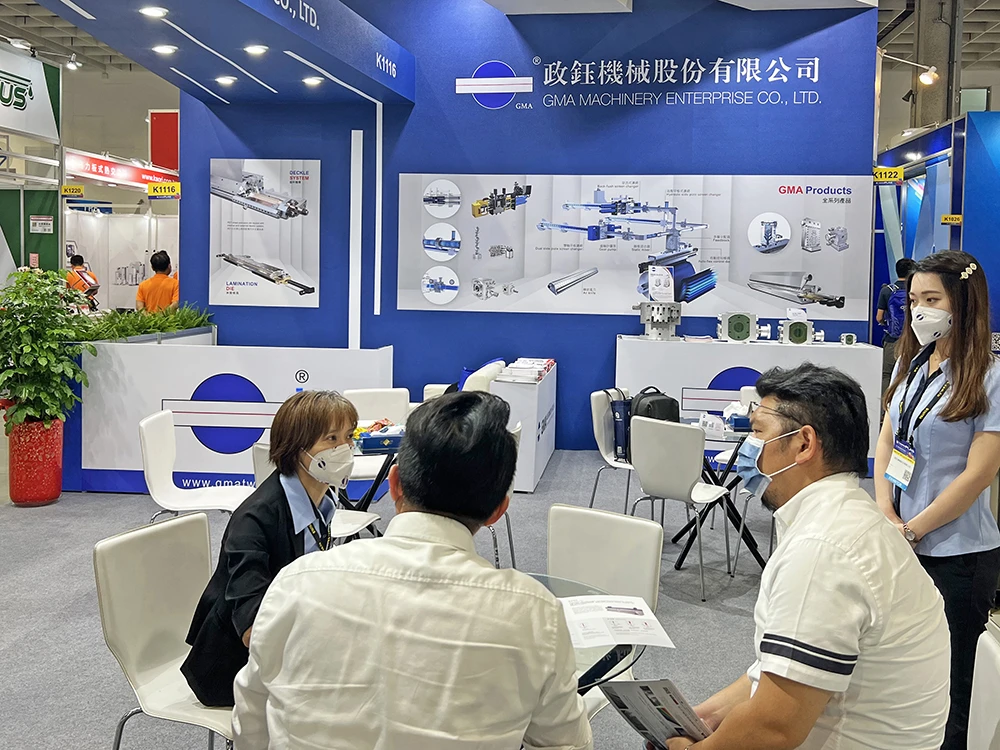 This customer comes from Europe, they want to make special product for getting more market share, they develops their own formula, but they can't find the suitable extrusion die. They took much time to find GMA, after several meetings, they placed the first customized die order to GMA, this die helps customer to get more orders.
Next year, when customer build new production line with more output, they asked GMA to make new die for them. More output means higher pressure, the first die can't bear such huge pressure, we increase the die body thickness, but only in middle part against to inlet pressure, meanwhile, we change channel design, ensure the distribution keep even and good. When we received thanks letter from customer, and they said : "please forward our compliments and good wishes to all staff, GMA team has made a good job." it is definitely great affirmative and encourage to GMA.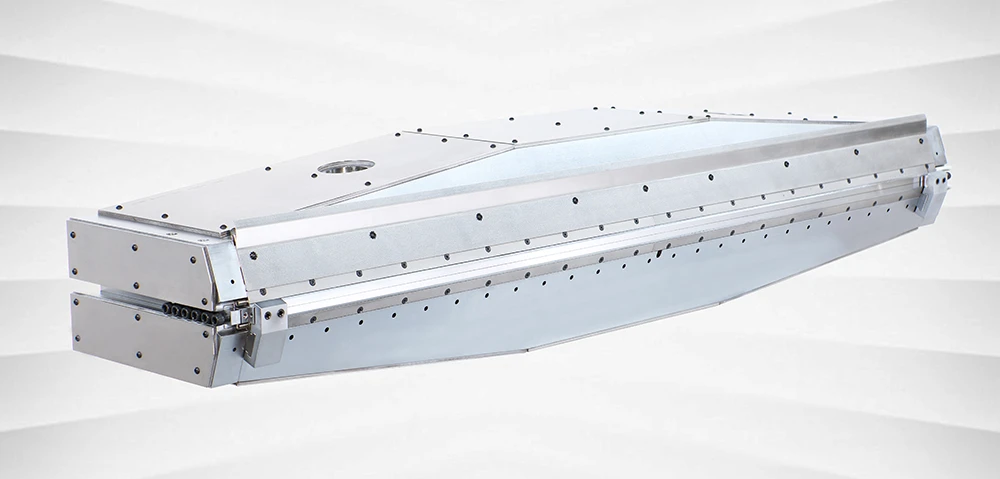 Taiwan, is the one of important production center of optical product in Asia. Clean and flat surface without line are basic standard of optical sheet and film. GMA has over ten-year experience of design and making extrusion die for optical product, we know the lip radius is very important for making optical product, smaller will be better, but after chrome plating and fine polish, the surface is with certain hardness, it is difficult for lip radius processing, and it with high risk to cause lip damage.
Lip Radius is usually between 50-80um, but for optical application die, the best lip radius is between 30-40um, we take special processing skill, laser hardening at lip land, to make the lip radius around 20um, even 16um, it is perfect and great lip radius to customer.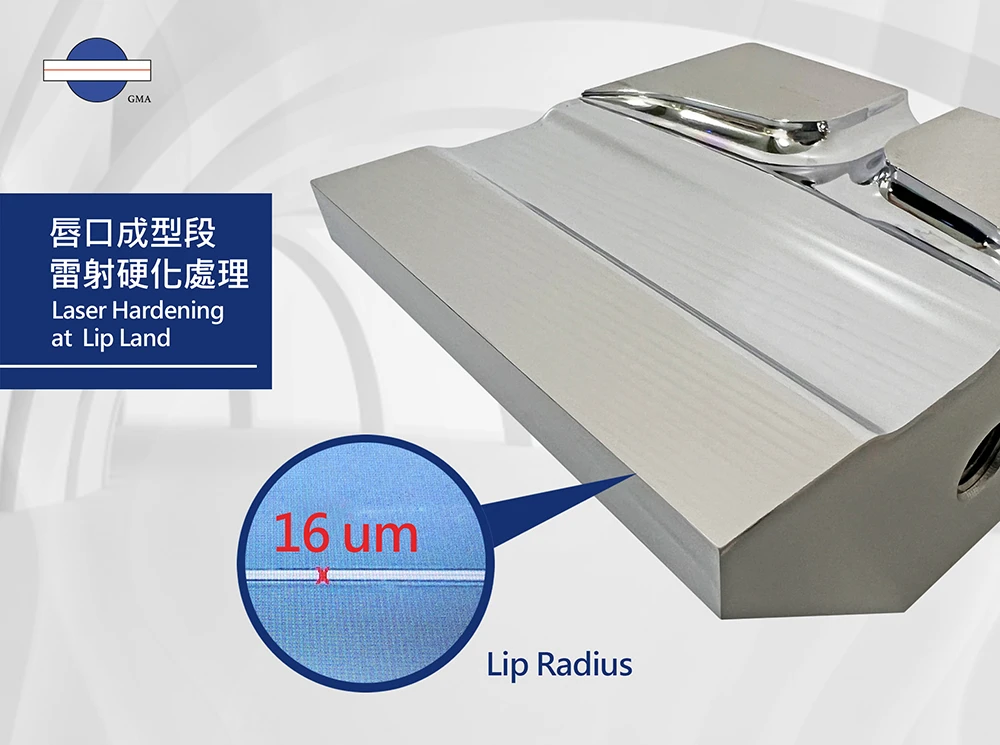 PTFE is a kind of fluoroplastic, applied on various products, besides PTFE, PTA, FEP, ETFE , PVF etc., are fluoroplastic. These polymers are with great property of against extremely high and low temperature, solvent and good insulation etc., applied on Aerospace, construction, cable, petroleum, transportation and semiconductor industries. For best performance of fluoroplastic, extrusion die is very important.
1.2311 steel is the good steel for making extrusion die, but not for running fluoroplastic, GMA team tested several steel, HASTELLOY is the best steel for fluroplastic. HASTELLOY is with good anti-corrosion feature, no need chrome-plating process, but it is quite difficult to machining HASTELLOY, the processing efficiency is only 50-60%, in cutting processing, HASTELLOY cause cutter broken easily, so we have to use the cutter with special material and plating layer, meanwhile, we have to use match cutting fluid and speed etc., after many test, we find the best machining way for HASTELLOY, and ensure its processing precision, in past few years, we provide many extrusion dies made of HASTELLOY for Japan and Europe customers.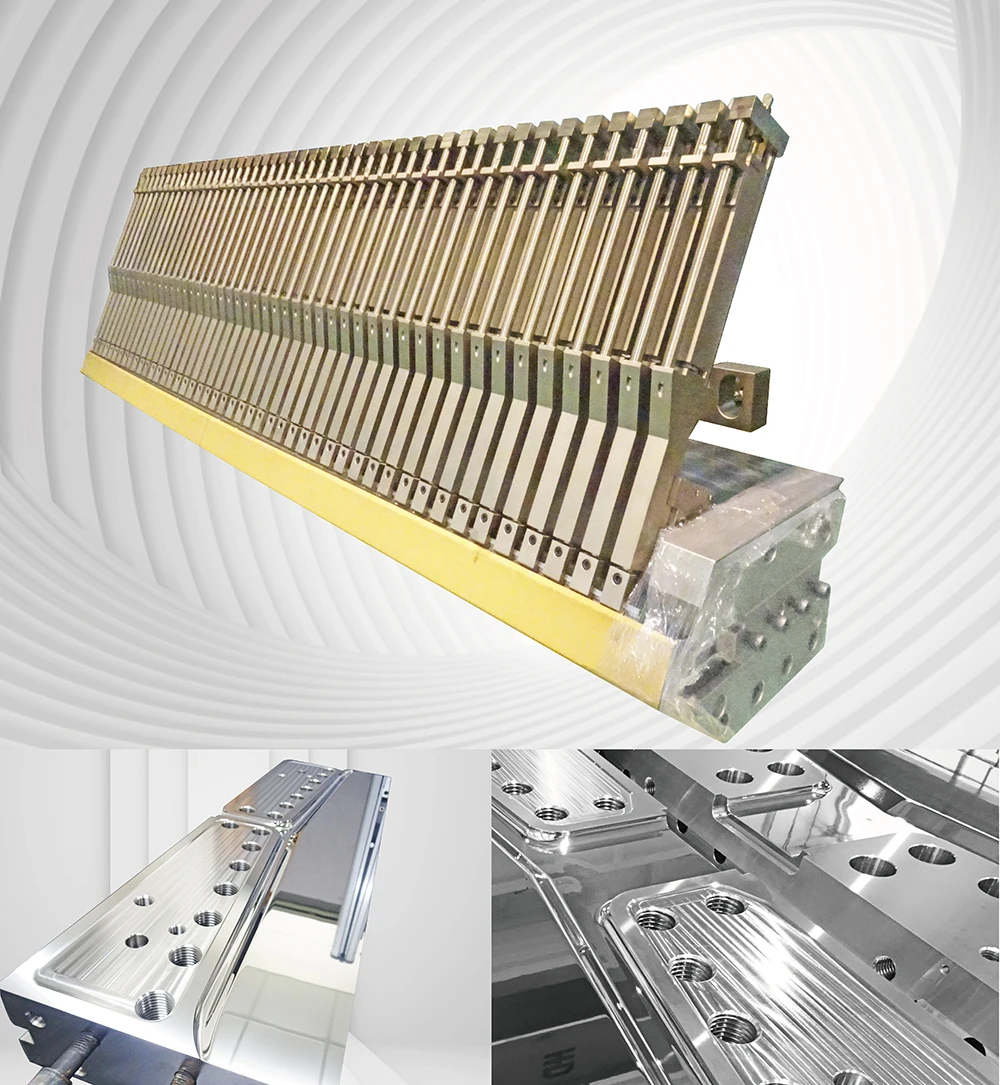 It is lonely and hard to keep going on innovation way, always meet new and different challenge from formula, processing or improvement., but GMA team will stay with you , give you strong support, because we believe that "empowered by innovation", customized service is not only to meet requirement, the most important is we will go forward with you.