Simple but not simple- Extrusion die for CPP film
2022.12
---
Transparent bag packs tasty bread , the colorful paper packs sweet candy , aseptic packaging for food, plastic film for packing romantic flower etc., we see these packaging material every day, everywhere in our life, to most people, these are simple plastic film, but these film with multifunction for meeting various of usage, for example, for fine printing usage, acid and alkali resistance, or block oil and moisture , high transparency and gloss, easy for seal etc., the plastic film looks simple, but in plastic industry, it is called "CPP film".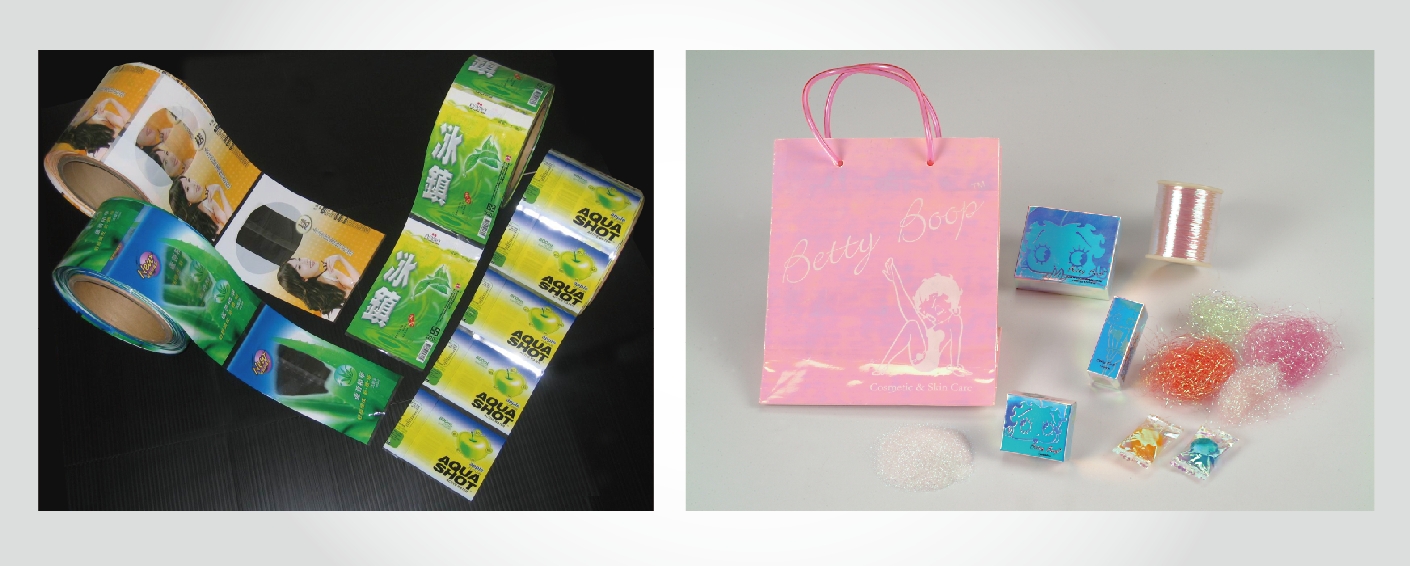 The highest proportion of all plastic products is film. Plastic film can be used on quite wide application through different processing, packing is the main application and PP polymer has the above properties and can be treated on various of process for fit different application, such like CPP, OPP and BOPP, anyway, the extruded PP film with good quality is the base of all application, and CPP is without extending or other extra processing, it is also called casting film.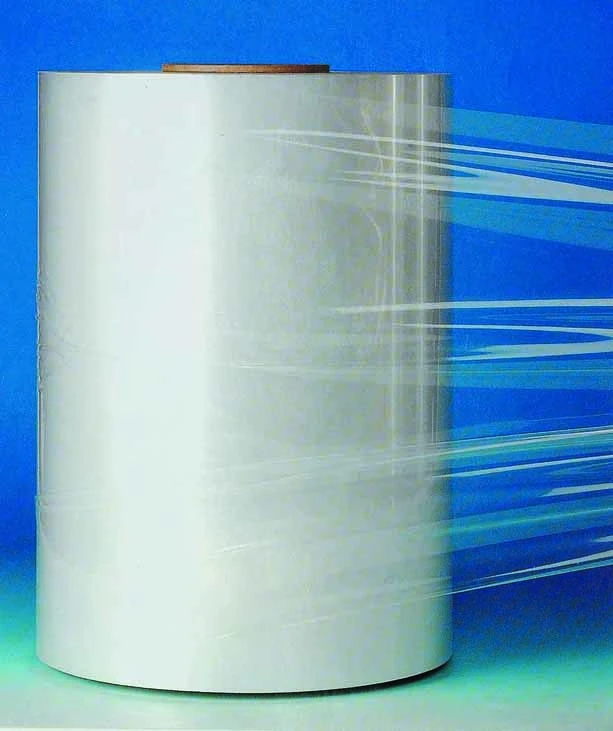 During the epidemic, it is very important to take appropriate or sterilize even sterile package are used for medical, food or life necessities usage. This is the reason why we get more film die requirement in past two years.
One of our customers, located in Shandong, China, they produce CPP film, but their film has special structure and processing. Their production line equips with four extruders , all for running PP but a little difference, although their film is three-layers, but the structure is ABBC actually, they combined two layer of B via feed block, then use multi manifold die (three layer) to producing three-layer CPP film, meanwhile, the ratio of each layer should be precise, thickness of film must be even, the film has to be excellent transparency and gloss with 4300mm width, they told us, these are the basic standard of their CPP film, but their existing extrusion die (made by local supplier) performance is not good enough, this the reason why they want to find another supplier who has good design and machining ability.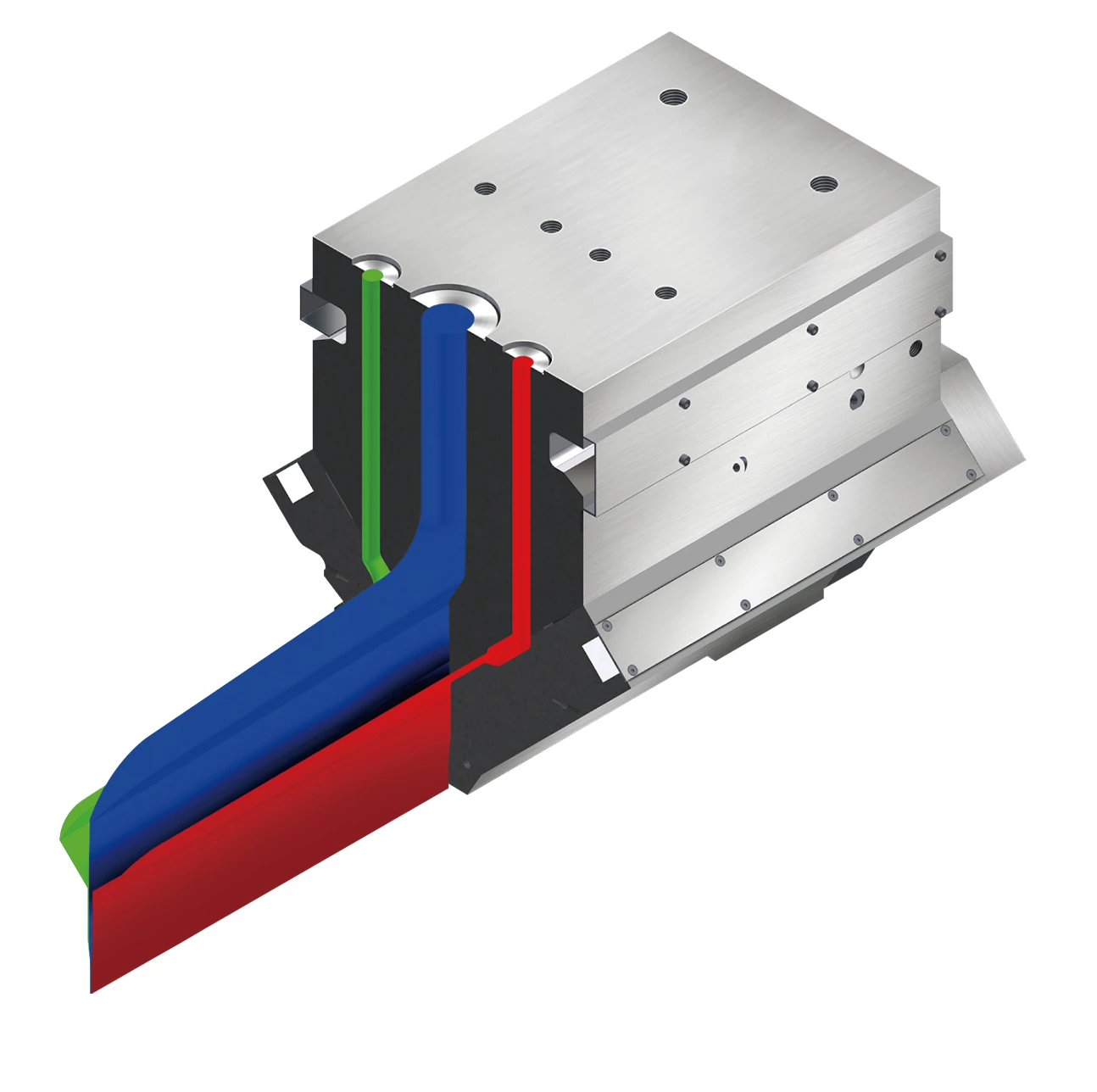 Sep., 2022, this customed die was shipped, it is a milestone of film die to us, we have to meet customer all requirement, the special film structure and processing can't be changed, this project is a big trial. GMA film die replaced the existing die successfully, customer told us, GMA die brings them more and stable capacity, higher gloss of film, they are quite satisfied with our die, being extrusion die manufacturer, customer satisfaction is always the best
Word in the world.

GMA good reputation of CPP die spread out very soon, it brings us another important customer, famous CPP production line machinery company, located in Hubei, China. For their design of CPP line, manual extrusion die can't meet their need, they always equips; auto-die with their CPP lines, they have good quality auto-control system supplier, under production line running, auto-control system is for saving adjusting lip gap time , meanwhile the system can do extremely precise and small gap adjustment that operator can't d
But the problem is even they have good auto control system if it is without good extrusion die, it is meaningless. it is like the car without engine. When customer heard GMA with good ability, they contacted us very soon for cooperation of extrusion die, especial for wide die, from 3800mm, 4500mm up to 5000mm.

For machinery companies, the trial before shipment can't be equal with real production situation, but from their professional view and experience, short time trial is enough to them for evaluating the supplier is qualified or not. Customer took AB test, it means that their operator don't know the supplier name, they installed two die from different supplier on the same line, processing the same polymer under the same production condition, and to evaluate the performance of two dies.
No matter production time, means the use time from the installation till clean, the quality test result of CPP film etc., GMA die performance is better, even more than customer expectation. Before shipping, we didn't know customer take this way for trial, but this is our pleasure to get such great affirmation from customer, it proves that in past decade what we paid on CPP extrusion die is worth and valuable.
Package film looks simple, but it contain many people effort and knowledge, extrusion die structure are two piece of steel with channel, it also looks simple for most people, but contains many people investment of time and cost, to provide more customized service and more advanced processing for making customers pleased.
Perfection is never the ending, better and better is real perfection