2023 market trend forecast of the plastic industry
2023.01
---
2022 is coming to the end, and one of the most important matters for GMA is to come back to the biggest internal exhibition-K fair, GMA amazing exhibits successfully attracted many buyers, and received a lot of inquiries from K2022, what kinds of the extrusion die that buyers are interested in? These inquiries seem to show us the market trend in 2023.
Top 1: sheet extrusion die for thermoforming/thick plate / recycle polymer
Most PET thermoforming sheet is applied to food package, for meeting various production need, GMA improves PET sheet die design. in the past, PET sheet extrusion die is without deckle system, due to this design may cause polymer to stay, and sheet yellowing problem, a few years ago, GMA developed sleeve external and internal deckle system for PET sheet extrusion die, such as deckle system is not only for different width sheet specification but also to avoid from polymer stay or yellowing problem, meanwhile it can keep stable performance under around 800-1000kg capacity.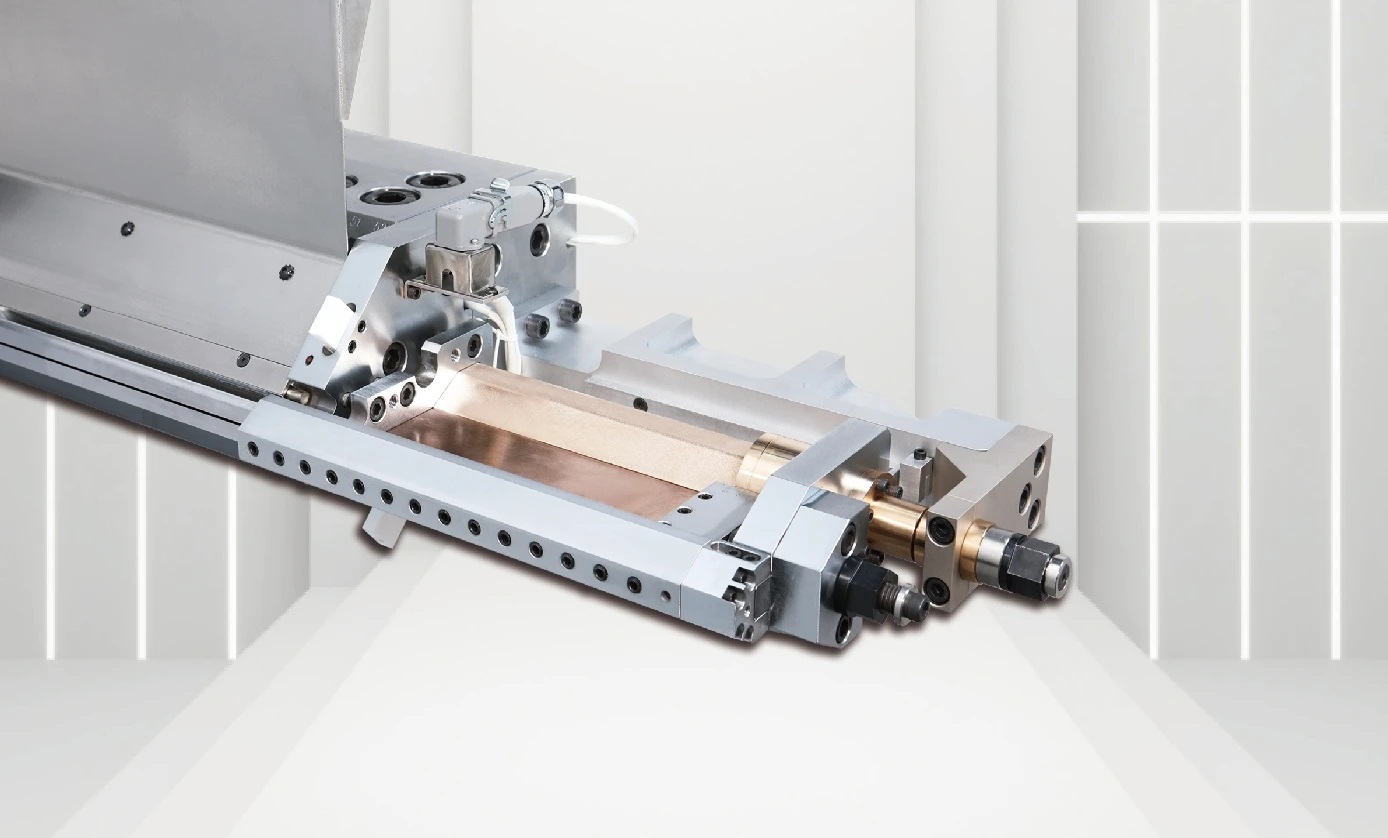 PET extrusion die with sleeve external and internal deckle system
The thick plate is used for transportation pallets, building, and explosion-proof usage, etc. for making the good thick plate, excellent machine design and production conditions are needed, for ensuring the thickness, how to use the steel feature to make extrusion die lip, and adjusting screws can achieve setting thickness, it is not easy to design and make it. According to GMA experience, we provided thick plate extrusion die for making 20-50mm PP plates, 10mm PC plates, 30mm rigid PVC plates, and 8mm PET plates, etc. Based on experience and technology, GMA team knows how to design and manufacture thick plate extrusion die well.
For the balance of the environment and plastic industry, recycle polymer application is more and more widespread.
In the beginning, there is around 30% recycled polymer of formula, but now some products are made of 100% recycled polymer, the properties are quite different between virgin and recycle plastic, for example, compared with virgin PET, the flow speed of recycling PET is changed, it means that although extrusion dies for PET, the
channel design will be not the same, it depends on using for virgin or recycles polymer. Usually, GMA solution for recycled polymer application includes an extrusion die and screen changer, for improving recycle polymer process.
Top 2 : Multi-layers product: Extrusion die with feed block or multi-manifold die
For some film production processes, secondary processing is needed, for example, extending and shrinking film for the label. The early label of the bottle is made of PVC, for a friendly environment, GMA team with the customer to develop a label that is made of PET,
shrink ratio of PET film can be controlled accurately, reducing loss of secondary processing, meanwhile, PET label be recycled.
1111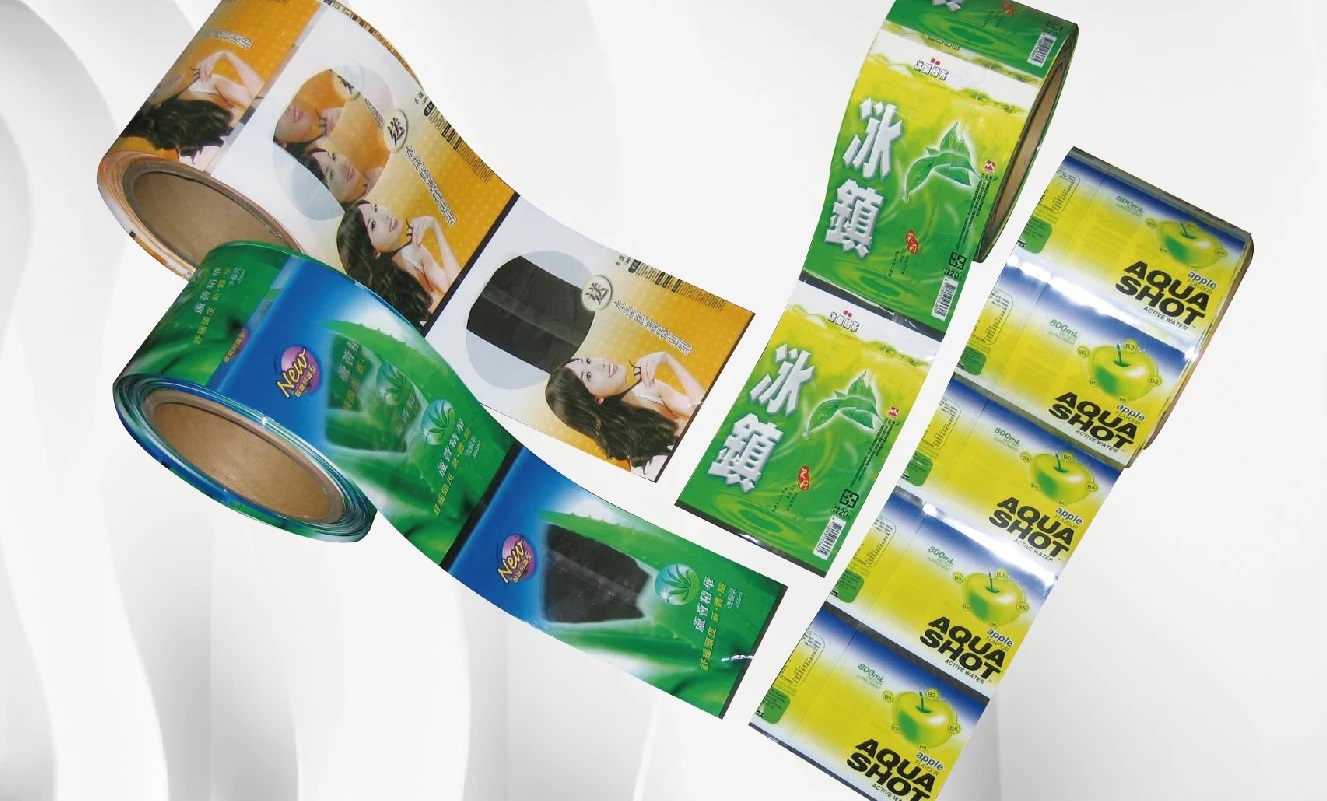 for
a
fri
endly
environment
,
GMA
developed
recyclable PET label film
Due to the different requirements of film applications, the multi-layers structure is the best solution for variety of applications, from 2 to 5 layers (AB, ABC, ABA, or ABCBA structure for barrier film), there are two ways for making multilayers, one is extrusion die with feed block, another is manifold die, which way is suitable for extrusion line, it depends on polymer properties and production condition.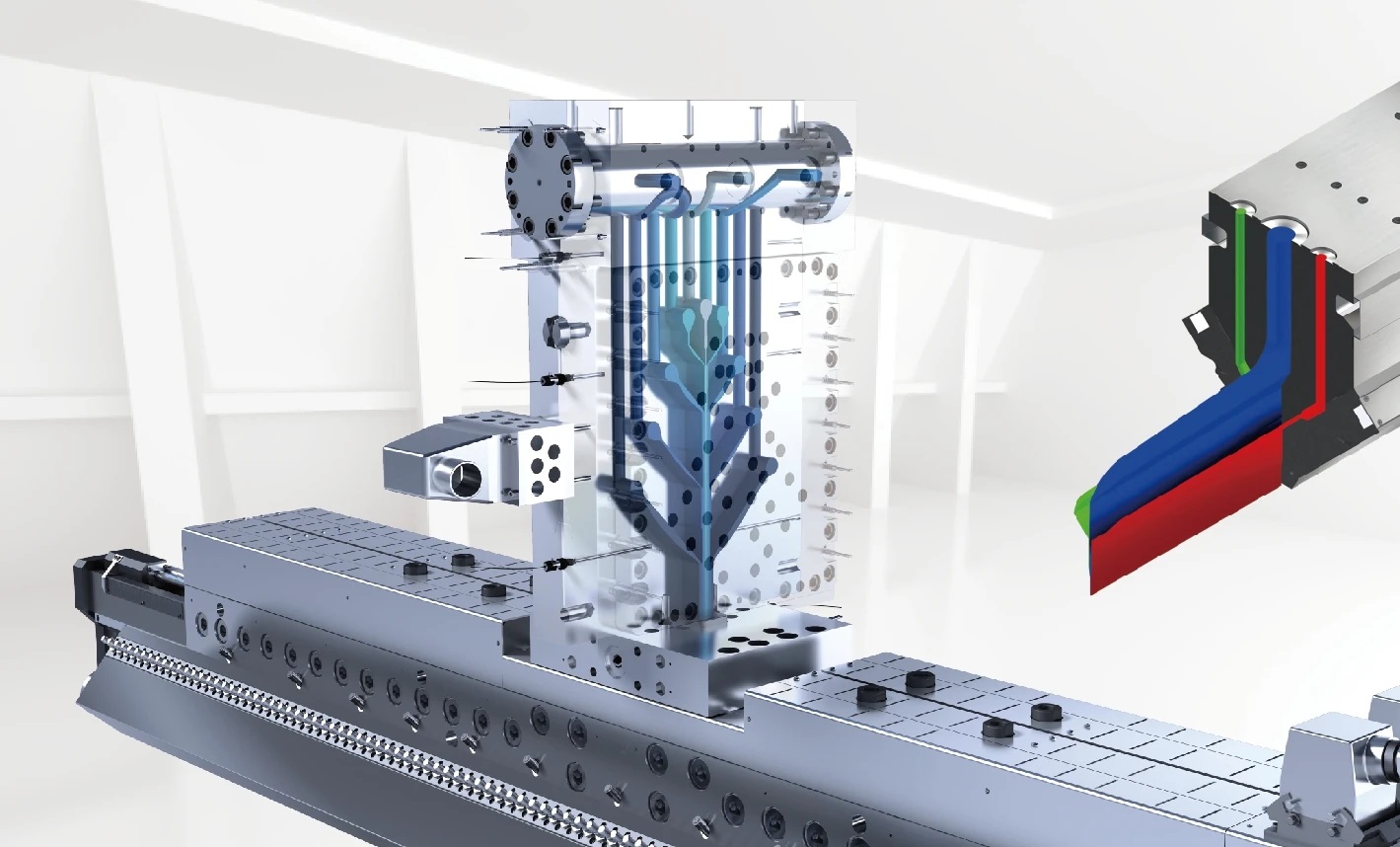 use
extrusion die with feed block
or
manifold die, depending on the polymer
Read more
Simple but not simple-Extrusion die for CPP film
Are you looking for the way to make perfect multi layers?
Top 3 :Slot die and coating equipment for the battery industry
For a friendly environment, electric car inquiry is growing up soon, the battery is the most important and key component of the electric car. Taiwan is one of the battery production centers in the world, GMA slot (coating) die and equipment are used for several battery suppliers in Taiwan.
GMA team is not only to provide customized die and equipment but also provide to revise the customer's existing slot die, equipment, and processing, according to customer feedback, after revising and re-processing, slot die performance is much better, the processing is faster and upgrading yield is over 3%. For the customer, GMA is a supplier, but much like a coach, to help and stay with them for improving coating quality.
At the end of 2022, GMA shipped a customized roll-to-roll coating machine to a customer, it is used for battery positive and negative electrode coating processing, currently processing, customer has to use two production lines, but GMA combines two processing on one line, it is a big breakthrough of battery process. This line will be installed soon, and start to run in the first quarter of 2023, GMA will announce further and newest information soon.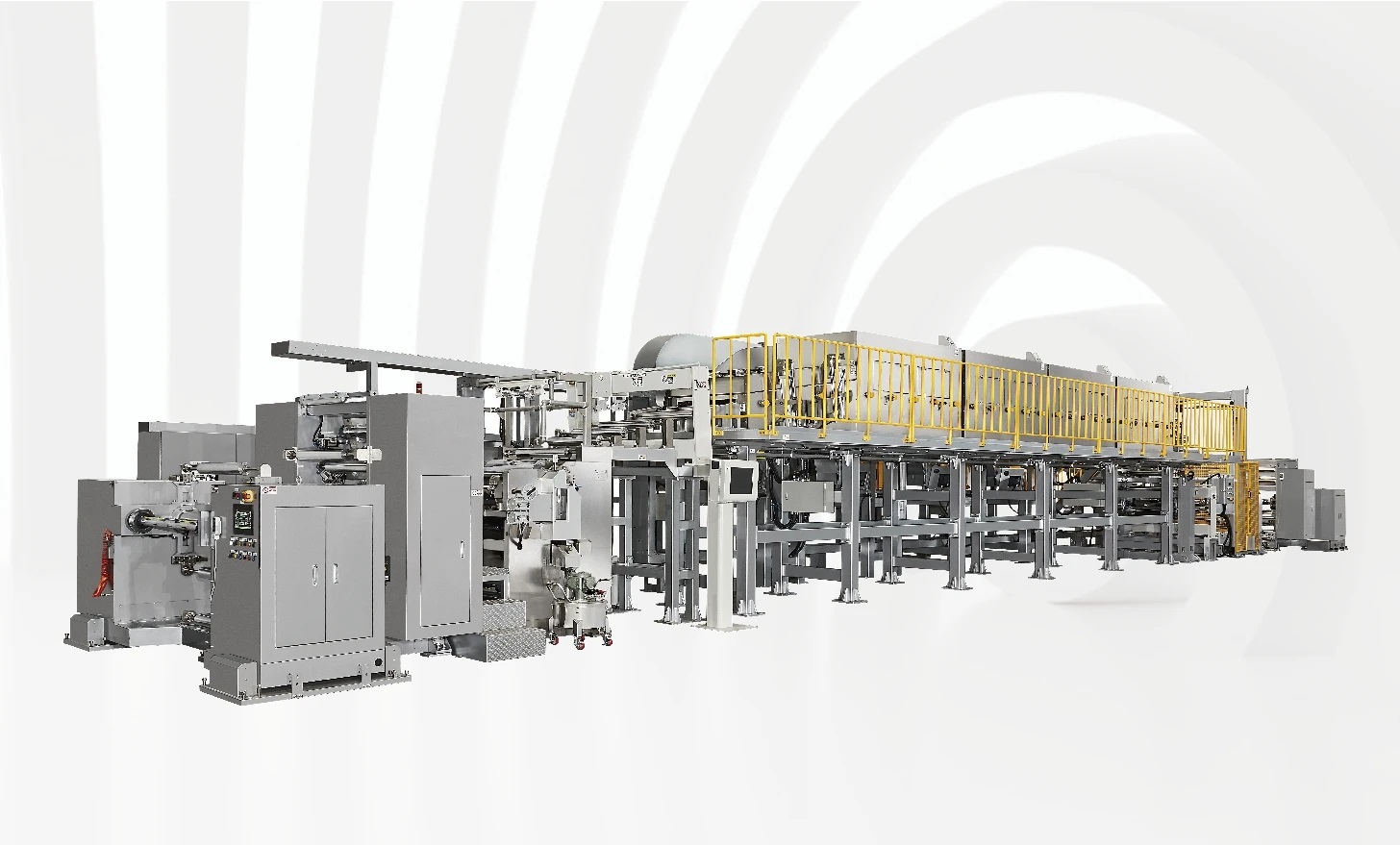 GMA
roll
-to-roll coating
machine
will
run
in Q1, it is used for battery processing.
Read more: Key point of lithium-ion battery: coating technique
Currently, there are still many uncertain factors in the market, such as how to find the trend and enter the market at the right time, GMA team is always your best partner on market.