GMA at K 2022 Showcasing and Remaking the Concept of Extrusion Molds and Dies
2022
---
After its last edition in 2019, K Show come back after 3 years with high expectations not only for exhibitors but also for international customers. Many big exhibitions such as Chinaplas or NPE in the USA get canceled or postponed.

K Fair is coming back and the leading players in the plastics and rubber industry are going to be present. Representing Taiwan as one of the most successful and recognized companies in the Extrusion molds and Dies industry, GMA is going to have different Molds and Dies a such as their special Hastelloy C276 steel Mold, which is highly resistant to corrosion, which is worth it to mention that is very suitable for the fluorine-containing plastic application, without electroplating.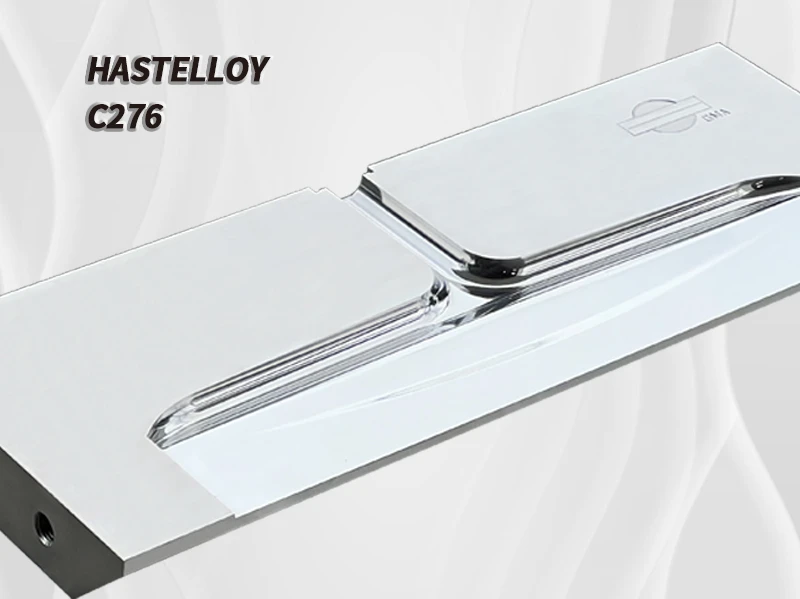 As we know this material is not easy to process, due to its complexity nowadays the main manufacturers are located in Japan and also in the USA.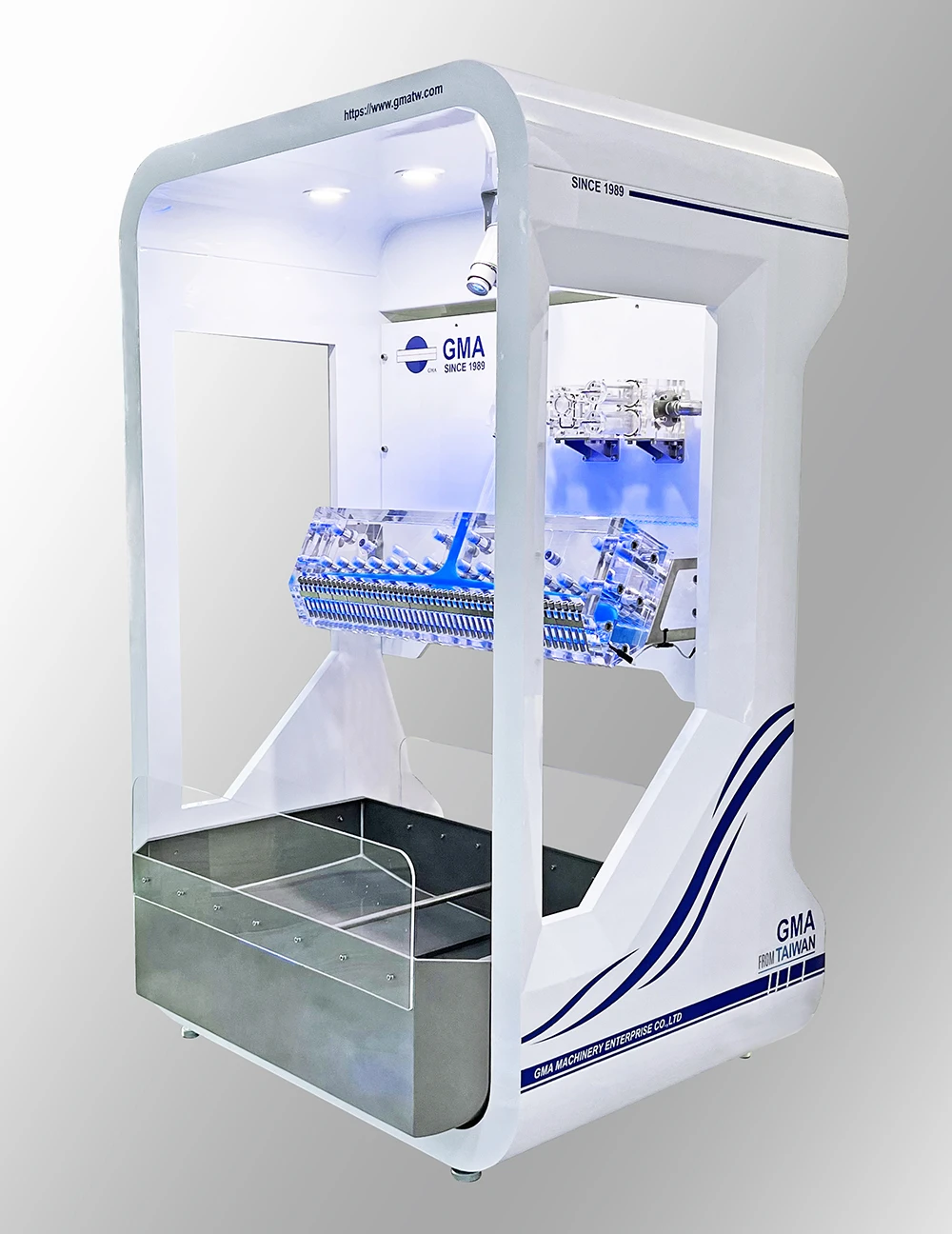 For GMA the recent editions of K Show have seen some changes in the way European customers look at Asia manufacturers, before was clearly they were avoiding buying from this region, mainly for quality concerns. GMA started to penetrate the market as OEM projects, within the years they found out that many machinery factories in Taiwan sell their mold to Europe and it is when GMA realize their popularity in some European countries was ascending and exponentially growing. Nowadays many European manufacturers are looking for maintenance and placing orders directly with GMA.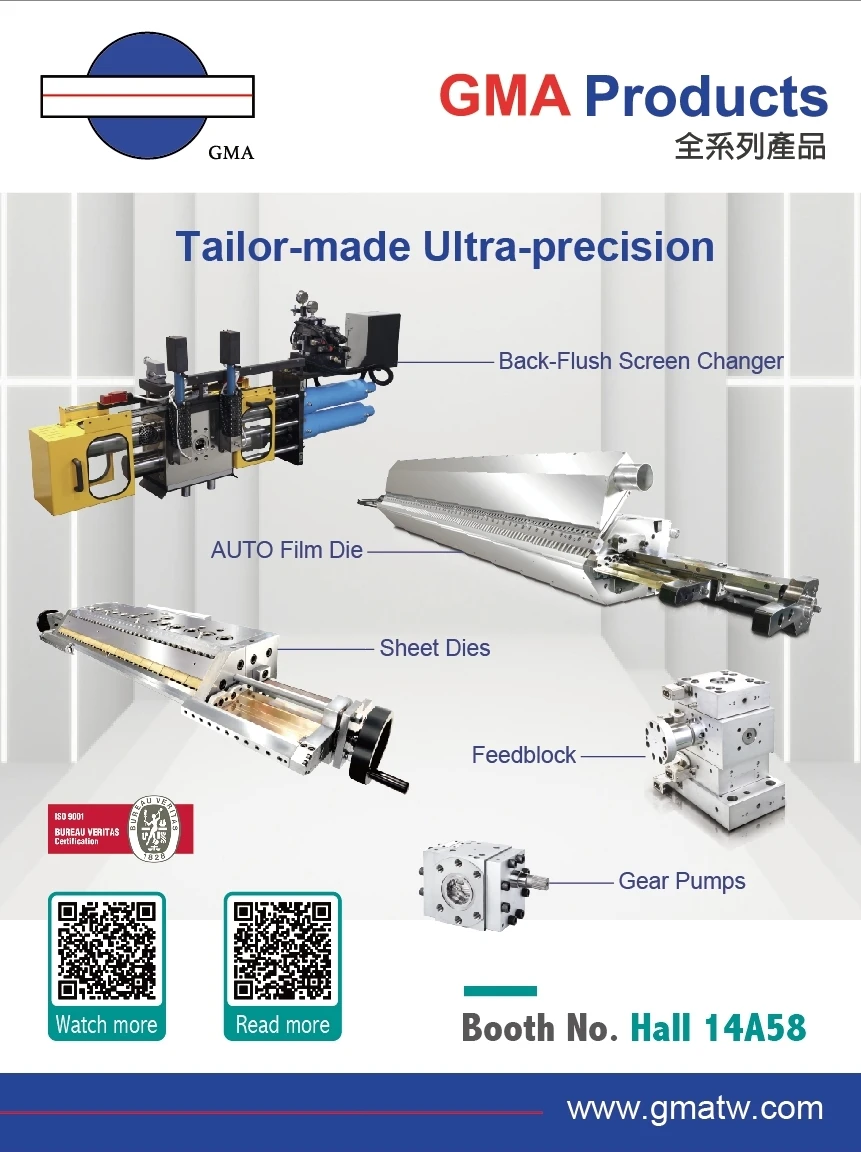 ► Welcome to visit GMA during K 2022 at booth H14 A58
Nowadays the European market is going through many challenges, such as well-known worldwide economic inflation, bringing some costs higher than before, also epidemic still the norm in many countries, and also a special mention the Russo-Ukraine war, which is affecting especially the natural resources side.

Regarding the 3 main topics of K 2022, Digitization, Circular Economy and Climate protection, GMA, is always at the vanguard, as we mention in our previous article, GMA's Factory is fully automated with their special digitalized performance screen on their machines to assure maximum efficiency every day of the week. ( PREVIOUS ARTICLE)

Also, many people sometimes have doubts about how a Molds and Dies manufacturer will be related to Circular Economy and Climate protection, this is achieved thank to their high precision molds making the production reduce to incredible low levels of waste of materials, this especially in the cutting process.